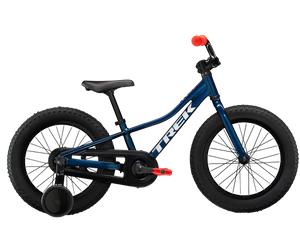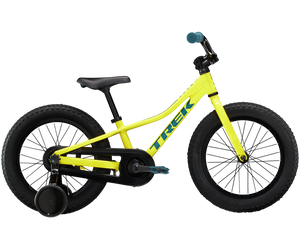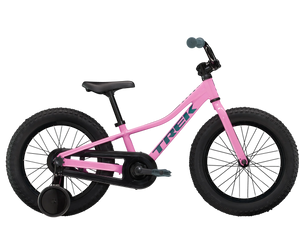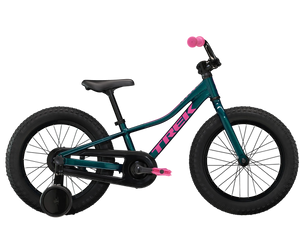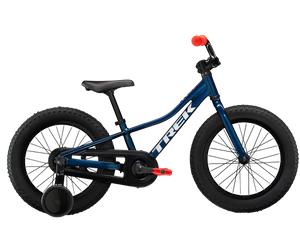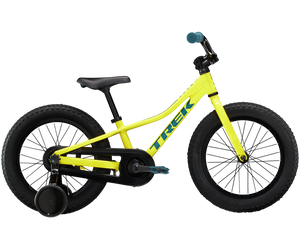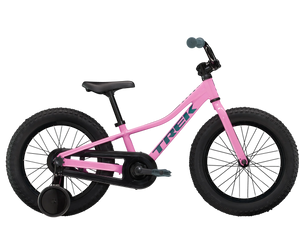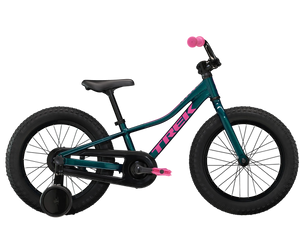 It's finally time to teach your little one to ride! You want to make it a great memory, so you're looking for a bike that's comfortable, durable and fun. Simplicity is key, and you want to be able to pop off the stabilisers easily when the time is right.
This kid-friendly bike has a handle integrated right into the saddle so you can help guide your child while they ride, plus a coaster brake and tool-less training wheels that can be installed and removed at the turn of a dial. Plus, the lightweight aluminium frame is easy to manoeuvre.
You want to make sure that your child's first bike is comfortable, durable and fun. Each of our bikes, all the way down to the smallest size, is built to our highest standards, so you can feel confident when you choose Trek for your family.
Shipping Options
Bike purchases are pickup only.
However if you can't get to us please call the shop if you would like the bike shipped, a freight charge will apply.
Related Products
Related Products