TACX - Flux 2 Smart Trainer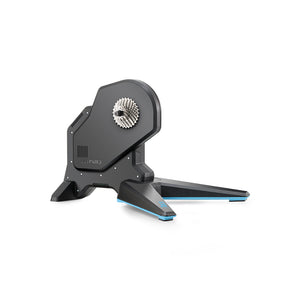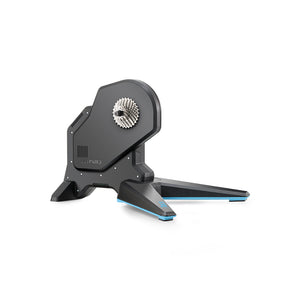 TACX - Flux 2 Smart Trainer
Sale price

$1,699.00

Sale
SPECIAL PRICE IS FOR IN STORE STOCK ONLY
The iconic FLUX Smart has been upgraded to the FLUX 2 Smart. Compared to its predecessor, it is equipped with a bigger and stronger resistance unit and a heavier flywheel. This resulted in a wider simulation range, better ride feel and a more accurate power measurement.

ACCURATE - Measures your power accurately within 2.5%.
SILENT - The most silent flywheel equipped bike trainer available.
SMART TRAINER - Connect to popular training apps, like Zwift & Tacx.
SIMULATION RANGE - Realistically simulate inclines up to a 16% gradient.
SPRINT - A strong trainer with a maximum sprint resistance of 2000 watts.
HEAVY FLYWHEEL - A large 7.6kg flywheel ensures the best ride feel.
FEATURES & SPECIFICATIONS
FEATURES
Type of trainer Interactive Smart direct drive with electric brake
Magnets 8 Permanent ferrite magnets & 8 electromagnets
Transmission None
Electrical requirements 110-230 Volt
Power indicator None
Connection indicator 2 LEDs
Firmware upgradable Yes
Suitable cassettes Not suitable for Specialized SCS system , Shimano & SRAM: 8 - 11 speed. Campagnolo, SRAM XD and XD-R body sold separately
Suitable axles Width of rear fork: Race 130 mm, MTB 135 mm, 142 mm & 148 mm. Adapter for 135 x 10 mm available.
Suitable bikes Race, Tri & MTB
Supplied with Quick release for road bikes and mountain bikes (5mm) , Direct drive quick release with adapter set 142x12mm & 148x12mm , 1 month Tacx Premium software

SPECIFICATIONS
Max. power 2000 Watt
Max. incline 16%
Simulation of descent No
Max. torque 41 Nm
Max. brake force 120 N
Flywheel Actual of 7.6kg
Mass inertia 31.2kg
Calibration Spin down
Footprint (lxw) 670 x 642 mm (26.4 x 25.3 in)
Height 460 mm (18.1 in)
Dimensions when folded Not foldable
Weight 21.3kg (46.9lbs)
Article number T29080

DATA OUTPUT AND CONTROL
Wireless communication ANT+ FE-C , Bluetooth Smart open
Control by ANT+FE-C bike computers , Connect to computer via ANT+antenna , Smartphone , Stand alone , Tablet
Output Cadence , Power , Speed
Read out on Bike computer , Computer with ANT+ antenna , Smartphone , Sports watch , Tablet
Accuracy< 2.5%
Related Products
Related Products