MAGICSHINE - SeeMee 180 Lumen Rear Light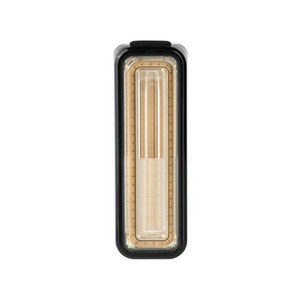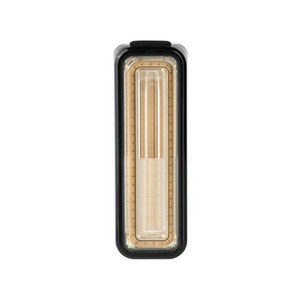 MAGICSHINE - SeeMee 180 Lumen Rear Light
Magicshine SEEMEE 180 is a powerful bicycle rear light with quick mounting methods, featuring smart motion and ambient light sensors give you enhancing using experience with convenient USB recharge.
Features:
Efficient Light Output-- Transparent optical fiber emits stronger and uniform light outputs while consuming less energy.
High Visibility-- SEEMEE 180 allows riders to be seen from up to 2000m, distinguishes you from the traffic effectively.
mart Motion Sensor-- Motion sensor turns on automatically when braking, and lights on for 3 seconds at maximum 180 LM.
Senstive Ambient Light Sensor-- Under smart mode, the built-in light sensor automatically adjusts the brightness according to ambient lighting conditions, and thus to increase warning effect efficiently during day and night.
Low Power Mode-- When battery level is lower than 5%, SEEMEE 180 automatically changes to economic flashing mode(27LM), which can run up to 20 minutes before it totally powers off. This feature ideally extends the burning time.
All Around Visibility-- The translucent hard case gives SEEMEE 180 strong side visibility, which lets riders to be seen from all directions.
Smart Battery Indicator-- At standby mode, click the power button to activate battery indicator for 3s.
Multiple Mounting-- With the versatile mounting strap, SEEMEE 180 is easy to be mounted under saddle or different seat posts.
Technical Features:
Lumen: 180 LM
Maximum Runtime: 18 h
Visibility: 260 °
Distance: 3000 m
Waterproof Rate IPX6
Weight 1.26oz
Impact resistance: 1 m
Dimensions 27x17x73mm
Related Products
Related Products