GUP - Kwiki Hose Top Sealant/Inflator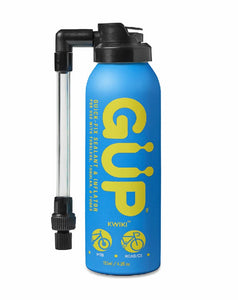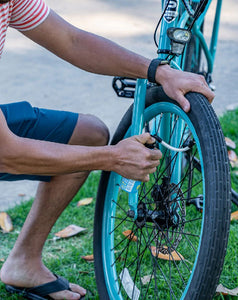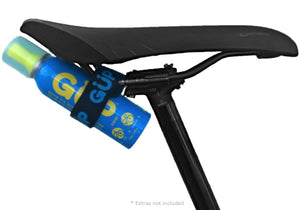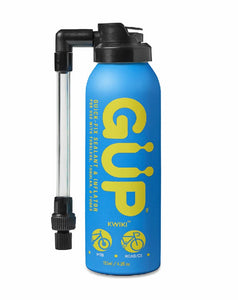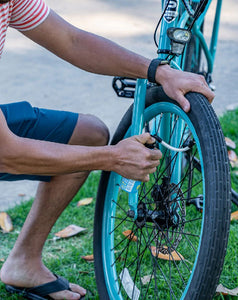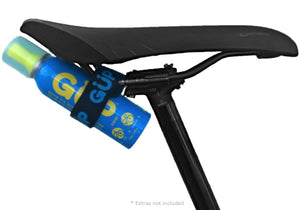 GUP - Kwiki Hose Top Sealant/Inflator
Our canisters include a latex-based formula which can simultaneously inflate and seal most common punctures quickly.  Works with tubes, tubeless, and tubular tires.  Proven to seal up to a 6mm puncture on tubeless tires, getting you back in the saddle faster.  Enough pressure to seat a tubeless tire onto a rim – an enduro racers dream come true.  Fills a 29 x 2.4 MTB tire up to about 29psi.
125ml canister of GÜP comes with an easy-to-use hose adapter and both Schrader and Presta valve compatible threaded nozzles 
User-Friendly Top Easy to use push-button applicator
Dual-Purpose Nozzle Flexible hose for hard to reach valves and threaded nozzles which screw onto both presta and schrader valves
The Goods Foaming latex-based formula which settles into liquid form.
Packs a Punch! Our 125ml canister is capable of filling, sealing, and even seating a 29" MTB tire.
Easy to Use Infographic instructions ensure that anyone can fix a flat within seconds!
Leave No Trace Please remember to recycle and always take your canister back with you.
Once you've tried the Eco-Friendly, latex-based GÜP Quick-Fix tube/tyre sealant you'll instantly see the benefit in owning your own GÜP Holster & Strap for keeping this revolutionary product close at hand for unexpected flats.
Related Products
Related Products