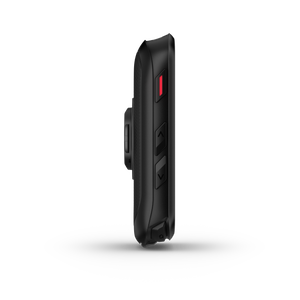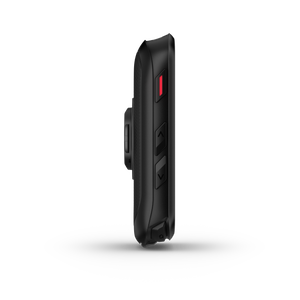 INTRODUCE THE RIDER YOU ARE TODAY TO THE ONE YOU'LL BE TOMORROW.
Improve every day with Edge® 840 Solar, the touchscreen and button-controlled cycling computer with targeted adaptive coaching1. It's the optimal gear to prepare you for upcoming races or personal milestones.
TOUCHSCREEN OR BUTTON CONTROLS? THE CHOICE IS YOURS — THIS EDGE HAS BOTH.

GET UP TO 60 HOURS OF BATTERY LIFE ON A SINGLE CHARGE IN BATTERY SAVER MODE.

ENJOY SUPERIOR ACCURACY WITH MULTI-BAND GNSS TECHNOLOGY.

GET STAMINA INSIGHTS WHILE YOU RIDE.

PUSH YOUR PERFORMANCE WITH DAILY SUGGESTED WORKOUTS.

CYCLE LIKE A LOCAL WITH RIDE TYPE-SPECIFIC MAPS AND NAVIGATION.

 
| | |
| --- | --- |
| EXTENDED BATTERY LIFE | The Edge® 840 cycling computer gets up to 26 hours of battery life in intense mode and up to 42 hours using battery saver mode. |
| ADAPTIVE COACHING | View daily suggested workouts and training prompts on screen; get personalised coaching based on your event that adapts to your current training load and recovery. |
| MULTI-BAND GNSS | Find your way with multi-band GNSS technology that provides enhanced positioning accuracy. |
| CLIMBPRO ASCENT PLANNER | See remaining ascent and grade when climbing so you can gauge your effort with ClimbPro, now available on every ride with no course necessary. |
| CYCLING ABILITY AND COURSE DEMANDS | Compare your cycling ability to the demands of a specific course and focus your training in the right areas, when paired with your compatible power meter and heart rate monitor. |
| POWER GUIDE | Manage your efforts with the power guide feature, which recommends power targets throughout a course, when paired with your compatible power meter. |
| TRAINING STATUS | Evaluate your performance indicators to see if you're training productively. |
| HEAT AND ALTITUDE ACCLIMATION | See how your body is holding up with heat and altitude acclimation. |
| GROUPTRACK FEATURE | Check each other's location with GroupTrack — and track up to 50 riders at once. |
| RIDE-SPECIFIC ROUTING | Get routing suited to your ride, whether you're on mountain, gravel or road. |
| TRENDLINE™ POPULARITY ROUTING | Your Edge finds the best route — choosing from roads (and trails) most traveled. |
| EVENT GOALS | Select a race distance and time goal, then receive daily suggested workouts. |
| GARMIN CYCLE MAP | Ride with preloaded maps that include worldwide MTB trail data from Trailforks. |
| CYCLING DYNAMICS | Advanced cycling metrics give insight on performance from variable conditions. |
| MTB DYNAMICS | Track mountain biking metrics such as jump count, jump distance and hang time. |
| GRIT® AND FLOW™ METRICS | Grit rates the difficulty of a trail. Flow measures how smoothly you ride it. |
| TURN-BY-TURN DIRECTIONS | Stay on track with turn-by-turn directions and alerts. |
| BACK TO START | Get back on track — or back to start — if you're lost or want to go home early. |
| NUTRITION AND HYDRATION ALERTS | Stay fueled on a ride with notifications when it's time to hydrate or eat. |
| STAMINA INSIGHTS | While you ride, get stamina insights so you can keep an eye on how much you have left in the tank. |
| COMPATIBILITY WITH VARIA™ DEVICES | Pair your Edge device with your Varia rearview radar and smartlights to see and be seen. |
| INCIDENT DETECTION | This feature sends a message with your location to emergency contacts after an on- or off-road incident. |
| LIVETRACK FEATURE | Loved ones can follow your location, when paired with your compatible smartphone. |
| BIKE ALARM | A PIN-protected alarm notifies via your compatible smartphone if your bike is moved. |
| INREACH® DEVICE COMPATIBILITY | Stay in touch wherever you ride by pairing with your compatible inReach device. |
| SMART NOTIFICATIONS | Receive texts and alerts on your Edge cycling computer, when paired with your compatible smartphone. |
| SMART TRAINER COMPATIBILITY | This Edge can pair with an indoor trainer to track your home rides. |
| EBIKE COMPATIBILITY | Connect to your eBike that's compatible with ANT+® technology or SHIMANO STEPS. |
| CONNECT IQ™ STORE | Download custom data fields, and get apps and widgets from our Connect IQ Store smartphone app. |
| GROUP MESSAGING | Message the pack if you get separated, when paired with your compatible smartphone. |